Network Spinal At Sensus Health & Wellness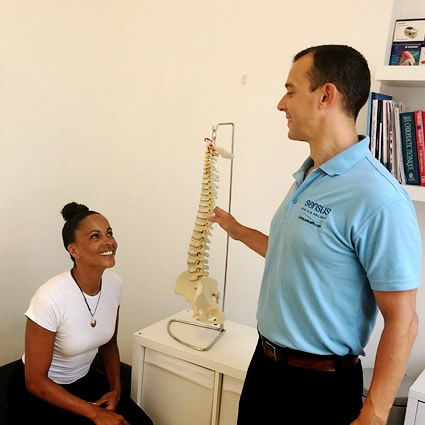 At our practice, we believe in offering care for a variety of people who wish to unlock their true health potential. While we love working with clients who prefer manual adjustments, we are happy to go beyond traditional chiropractic and into other modalities, like Network Spinal.
With Network Spinal technique, our team takes a holistic, tonal approach to restore whole-body health. We can not wait for you to learn more about its benefits.
What is Network Spinal?
Network Spinal chiropractic is a type of extremely gentle care that focuses on the relationship between the spine and the nervous system. Network Spinal is a system that allows us to look at how your body is storing stress and tension, and then work to unwind it so that it can be released naturally.
Chiropractic often focuses on the big picture of your health, and with Network, we're able to see an even bigger picture, including emotional and mental wellness as well as how you're feeling physically.
Many studies have concluded Network Spinal to be an effective therapy for a variety of health and wellness concerns. One study out of a California University noted statistically significant improvements relating to a number of conditions surrounding physical, emotional and mental wellbeing.
Client Success Story
We recently had the pleasure of working with a woman who visited us with scoliosis, also known as a curvature of the spine. Her curve was severe–being noted at 51 degrees. After months of Network Spinal sessions, her spine was x-rayed again and the curve was severely reduced.. This client noticed an incredible improvement in how she felt mentally and physically, as well as being able to sit for longer periods of time without feeling pain.
Learn More Today
We would love to welcome you into our care so that you can learn more about how we can help. Contact our team today to book an appointment and get started with Network care.

Network Spinal Fulham LND | Sensus Health & Wellness | 020 7385 0452