Lavana Aljebari, Soft Tissue Therapist
Pursuing Purpose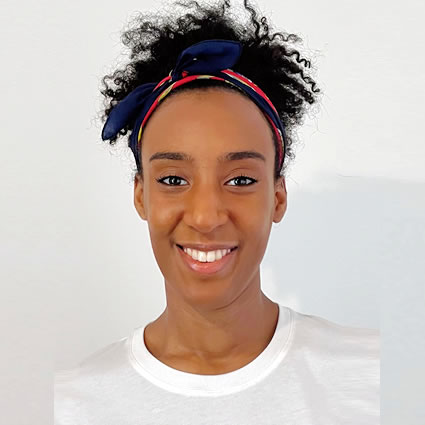 In her late teens, Lavana was passionate about fashion. After working in the field for a few years, however, she fell out of love with the clothing industry. She realised she wanted to do something more meaningful with her life. "I wanted to have a positive impact on people's lives." As Lavana started to see osteopaths or speak to them she was deeply fascinated by osteopathy and thought it was something she would love to do.
Achieving Qualifications
Lavana earned a Level 3 qualification in Sports Massage from the University College of Osteopathy. At the same university, she is completing her Level 5 qualification in Soft Tissue, which is degree level sports massage. Additionally, Lavana earned her Level 4 Nutritional Therapy qualification online, and is currently an osteopathy student.
Helping People Holistically
What Lavana loves most about her role at Sensus Health & Wellness is helping people. "If I can help someone live and function to their full potential, it makes my day." Lavana enjoys a more holistic approach to health, and sharing this lifestyle with clients is her passion.
Lavana, Mike and Justyna work alongside the chiropractors. After clients are adjusted by the Chiropractors, Lavana and the rehab team will provide a combination of exercises, stretches and massage. These various rehab services are a complementary adjunct to continue the healing and recovery process so that all our clients can live their life to the fullest.
EXPLORE OUR SERVICES
In Her Spare Time
Outside the practice, Lavana enjoys going to the gym with her husband Kamil. The two also love cooking and creating new dishes. A kitty rounds out their family.
Book an Appointment
Contact us today to schedule an appointment with Lavana!

Lavana Aljebari, Soft Tissue Therapist | 020 7385 0452