Sensus Health & Wellness Exercise/Rehab Membership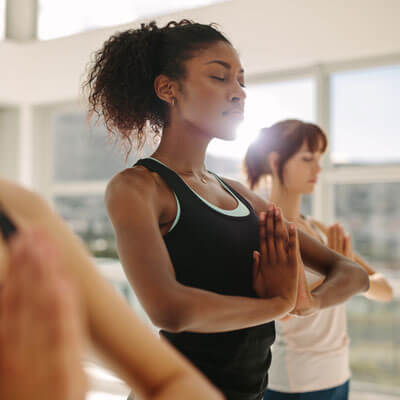 Sensus Health & Wellness, in partnership with GRO, welcomes you to take a look at our exclusive Membership Portal.
"All our classes have been designed for people in chiropractic care and/or for rehabilitation from injury. But they also work amazingly well at improving your posture and mobility, and can even help prevent back pain," said Chiropractor Dr Kris Harm.
Dr Kris has more than 20 years of experience and has impacted the lives of countless people through his extensive knowledge and understanding of chiropractic. He is delighted to offer the exercise membership program, which features beginner and foundation classes, as well as challenging intermediate classes, to help clients get and stay strong and healthy.
JOIN HERE

Discover the Many Benefits
This Premium Membership Service provides you with a front row seat to our five star instructor lead health shows in the following disciplines:
Pilates – Improve your core muscle strength and tone!
Strength & Conditioning - Improve your speed, strength, agility, endurance and muscle strength.
High-Intensity Interval Training (HIIT) – Improve your cardio health and increase metabolism.
Stretch - Increase your flexibility and muscle suppleness.
Yoga - Improve your flexibility, mindfulness, respiration, energy & vitality!
Chair Yoga – Improve your flexibility, mindfulness, respiration, energy & vitality!
Tai-chi - Increase your core muscle strength and tone. Tai-chi also improves posture, flexibility and muscle definition.
Gut Health - Improve the functionality and health of your internal systems.
Membership Fees
Clients coming into Sensus Health & Wellness for regular care get the first 12 weeks on us! If you are an ongoing member client with Sensus Health & Wellness, part of your membership is access to this program free of charge.
£39.00 per month
£99.00 per quarter
£299.00 per year
By paying in bulk, you'll enjoy significant savings!
30-Day Guarantee
If you are unhappy for any reason, we guarantee we will refund your money—no questions asked.
Secure Payment
All orders are through a very secure network. Your credit card information is never stored in any way. We respect your privacy.
"A healthy body is a home of a healthy spirit.
It's how you evolve into a better person. It's how you make the world a better place."
Get Started Today
Take that first step towards staying fit and healthy by joining our exercise membership program! If you are in pain and would like 50% off an initial assessment, please click the button below.