Dr Laureline Belly, Chiropractor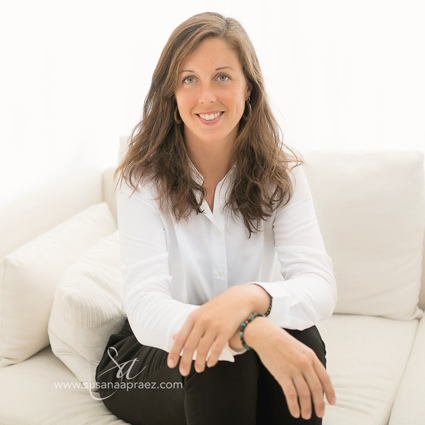 We're thrilled to have Dr Laureline as a new addition to our practice, who is originally from France and obtained her Doctor of Chiropractic at the renowned IFEC College. From a young age, Dr. Laureline knew she wanted to work in healthcare and with her hands, ultimately making chiropractic the perfect fit her for.
Ever since embarking on her career, she's enjoyed working with patients of all walks of life-including children and pregnant women-crafting focused, custom care plans that are designed to restore balance to their body while helping them live happier, healthier lives.
While attending a chiropractic seminar in Europe, she had an "ah-ha" moment after hearing a speaker discuss the power of chiropractic in such a soulful, loving manner-she knew that she wanted to help patients understand the true power of natural healing for years to come.
Growing Her Expertise
Dr. Laureline continues to expand her knowledge of natural healthcare, participating in courses and certifications yearly to provide patients with the best possible care. She hopes to help patients understand exactly what adjustments do to their body, so that they can become an active partner in their care.
She hopes to create a well-rounded approach to care for each patient she sees, understanding that no two patients are alike and diving deep to uncover what's really going on under the surface.
EXPLORE OUR SERVICES
Outside of the Practice
When Dr. Laureline isn't changing lives in the practice, she enjoys focusing on improving her own health naturally, be it through yoga, exercise or healthy eating. She's also an avid musician, playing the flute, guitar and singing occasionally. While the majority of her family still lives in France, she looks forward to visiting them when she can.
Dr. Laureline is also fluent in three languages-Spanish, French and English.
Get to know more about her when you visit us for your first appointment. She looks forward to helping you achieve your goals in health.

Dr Laureline Belly, Chiropractor | 020 7385 0452