Dr Hannah Emmett, Chiropractor
Finding Peak Performance Through Chiropractic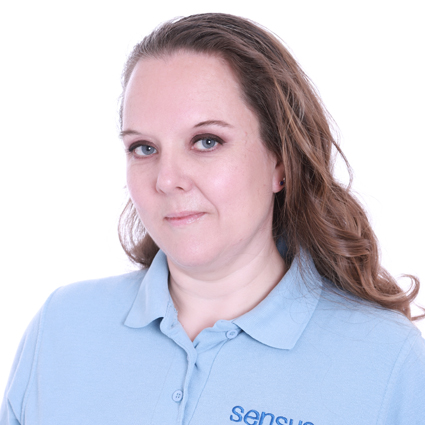 At age 18, Dr Hannah auditioned for dance schools such as The Royal Academy of Dance. She kept failing the medical testing, however, and nobody could figure out why. Six weeks into being a full-time dancer, her low back locked up. The dance teacher suggested Dr Hannah see a chiropractor, who uncovered that the source of her pain was related to an injury from years earlier.
With the help of chiropractic, Dr Hannah could dance at a higher level than ever before, getting top grades in ballet, tap and modern dance.
Obtaining a Doctor of Chiropractic
Dr Hannah's chiropractic schooling began at the Anglo-European College of Chiropractic. There, she got involved with the World Congress of Chiropractic, where she met students from all over the world. After battling an illness, she was forced to drop out of chiropractic college. That was not, however, the end of her story. She visited the US and listened to family wellness expert Dr. Jeanne Ohm speak; Dr Hannah was amazed by what she heard.
On a subsequent visit, she traveled to California to visit Life Chiropractic College West. Dr Hannah realised it was exactly where she needed to be, with the institution's strong roots in the chiropractic philosophy and the variety of techniques its students learned. She was awarded a scholarship through the United Chiropractic Association to earn her Doctor of Chiropractic there.
To practice in the UK, Dr Hannah completed the GCC test of competence and received her registration. Her additional training includes Network Spinal-she is one of about 40 practitioners in the UK who practice this technique.
Empowering People
Dr Hannah has a passion for explaining what chiropractic is and what it can do for people in simple, understandable terms. As a chiropractor, she is a doctor of the nervous system, which governs the entire body.
By allowing the nervous system to function at its highest level, the whole body can achieve its optimal potential.
Outside of the Practice
In Dr Hannah's spare time, you can find her doing cross-stitch or taking classes on the Demartini Method® developed by Dr. John Demartini. She is one of two children, with a brother who is an MD, a mother who is a retired primary school teacher and a father who works as a satellite telecommunications engineer.
Contact Sensus Health & Wellness now to set up your first appointment!

Dr Hannah Emmett, Chiropractor | 020 7385 0452