Dr David Elliot, Chiropractor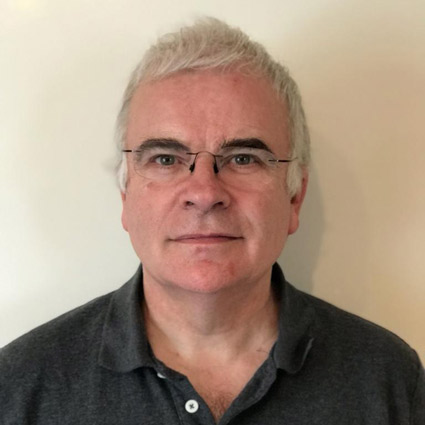 The Path to Becoming a Chiropractor
Before becoming a chiropractor, Dr David worked as a junior engineer at a power station. He left that position in the late 1980s and became a technical writer. Then in the early 90s, when he started using a computer, he developed wrist problems due to using a mouse.
"Someone recommended that I go to a chiropractor; I did and she looked at my wrist but worked on my neck and shoulder and my wrist got better!"
Dr David was amazed at the incredible results he experienced.
Then in the mid-90s, he thought about starting training to become a chiropractor. With a young family at the time and other challenging factors, it wasn't a practical proposition just yet.
Obtaining a Chiropractic Education
Fortunately, Dr David was able to pursue his goal of earning a chiropractic degree after wrapping up his previous career. In 2013, he earned his Master of Chiropractic from McTimoney College of Chiropractic. He also possesses a diploma in human systems from the University of South Wales.
Getting to the Root
"As a chiropractor, I'm focused on addressing the root cause of an issue, so people can return to living their best life possible."
Once Dr David identifies where in the nervous system there is an interference, he provides personalised care using an array of techniques.
To give clients the best care possible, Dr David employs a variety of manual techniques such as Diversified and Thompson (for which he utilizes a drop table), in addition to instrument-assisted techniques such as the Activator Method®. He also has attended a course in BioPhysics® and is using some principles of this technique in the practice.
Outside the Practice
When he's not working Dr David enjoys rugby, riding bikes and spending time with his family. He has two grown daughters and a grandson. Dr David also has two children with his second wife—a daughter and a son.
Contact Sensus Health & Wellness today to schedule an appointment!

Dr David Elliot, Chiropractor | 020 7385 0452