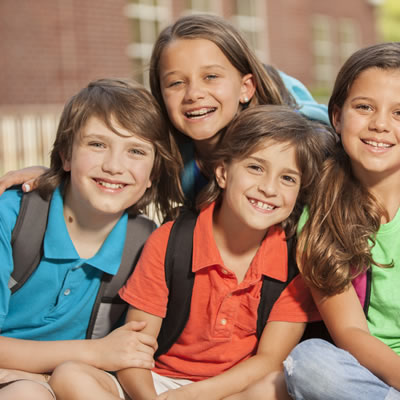 We are approaching autumn, which means the weather is getting a bit colder and the kids are going back to school. This means that children will be wearing backpacks, which can cause somewhat of a strain on the spine. Some children may even wear their backpacks single strap, which tends to put more pressure into one shoulder or one side of the body, potentially leading to pain and extra tension on one side. This can also lead to further bodily compensations down the road.
Wearing a backpack may seem like a slight change but does place extra pressure into the upper back and neck regions, especially as backpacks are worn daily for students. This extra weight also forces students to lean forward to manage the weight properly. Many issues can arise in the spine with a phenomenon called anterior forward head posture. This means the head tends to go forward of the spine and can place undue pressure into the shoulders and even all the way into the lower back, causing lower back pain. This is due to the fact that every inch the head goes forward of the spine, the head weight is doubled relative to the spine. For example, if someone's head weighs 6 kg, if their head is two inches in front of their spine, their effective head weight now becomes 18 kg. This is the amount of weight that the spine must manage now to keep the person standing upright. That's a big change
Consistent backpack wearing can lead to this problem. Backpacks also tend to put extra pressure into the shoulder area where most people already carry some tension. So this can also exacerbate shoulder and neck tension. Chronic tension in the upper back and shoulders also has the potential to lead to headaches, as several muscles arising in the shoulders connect into the back of the head and up around the head. These tight muscles can pull into the back of the head and possibly trigger what are known as tension headaches.
Chiropractic is a technique that is designed to help relieve tension in the spine and to help re-align a person into an optimal position with minimal pressure being placed on any one area. It can help relieve pressure and tension in the neck and shoulders, so is a good choice for students wearing extra loads on their backs several times per week. Upper neck or cervical adjustments are also very effective in managing headaches as this helps to release the muscles in the back of the head, known as the suboccipital muscles, that are often involved into tension headaches.